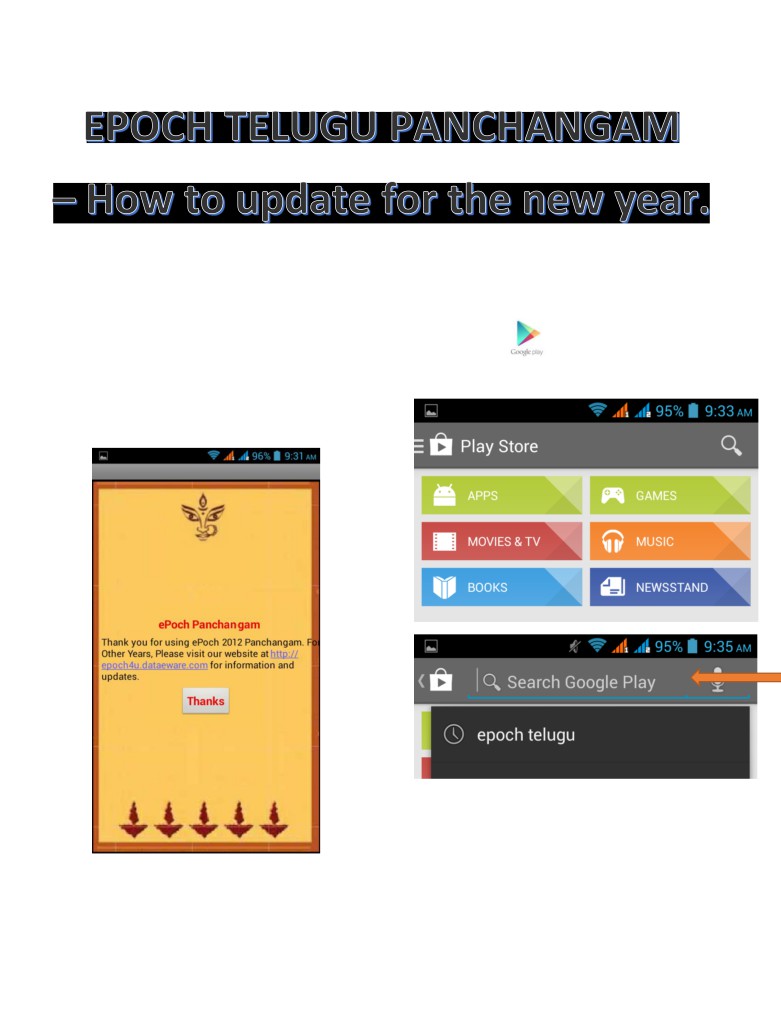 Please follow the below steps to
complete the update for the new
Application from you home screen.
You will get this screen at the start of
Search for "epoch telugu ".
Click on the Thanks and Close the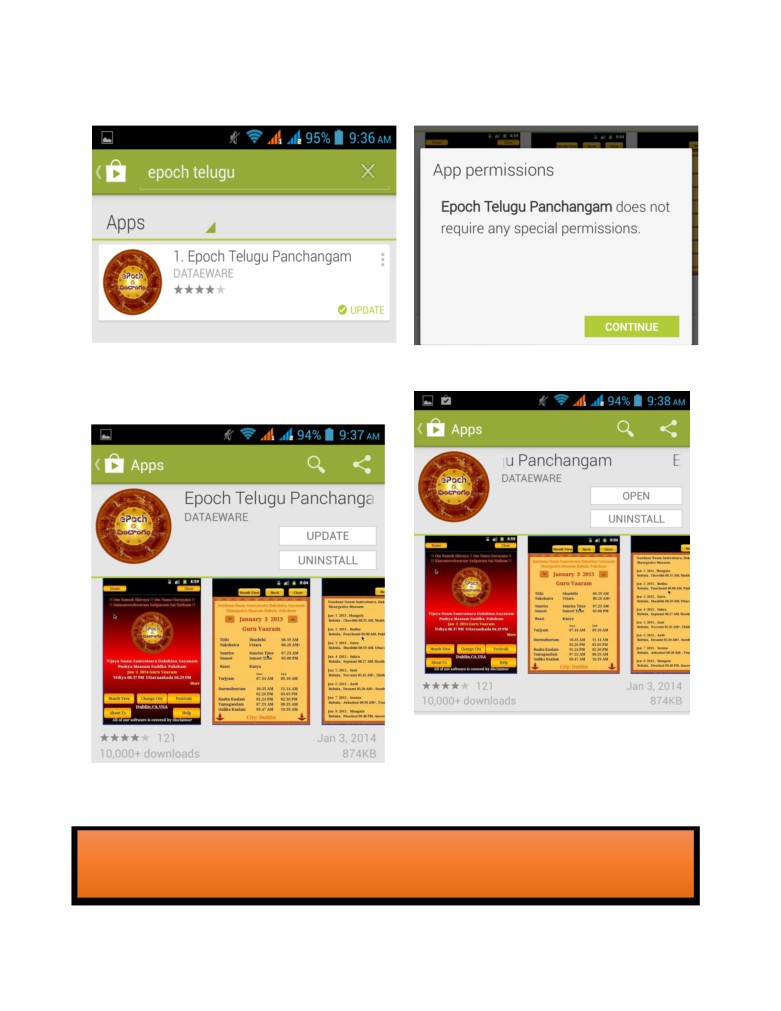 Select the application for update.
Click on the update option.
Open the application to view the
Thank you for your continued support and wishing you all a happy new year.